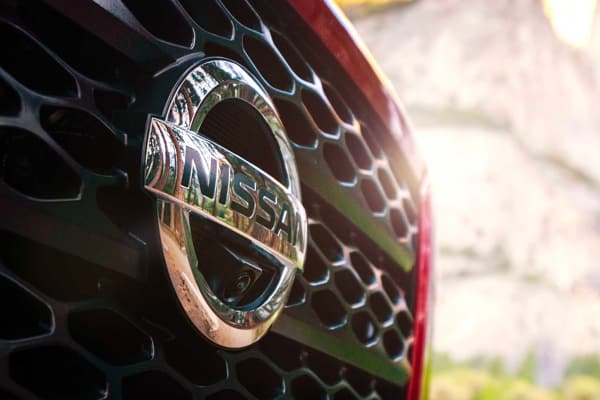 Get Approved
We'll work with you to get the car of your dreams, apply for financing now!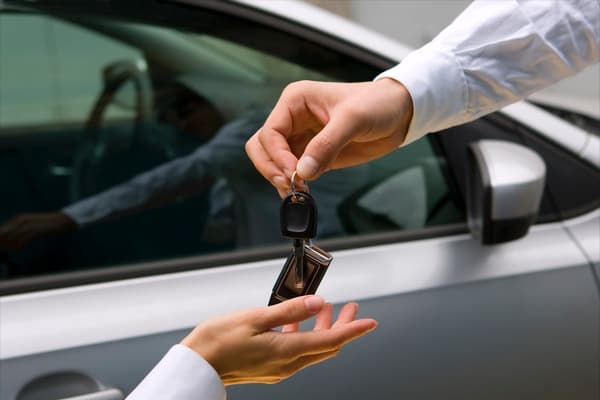 Sell Your Car
Looking to trade-in or simply sell your vehicle? Use our quick online appraisal tool to get an estimate.
Nissan


Certified Pre-Owned

Only Nissans that meet our high standards qualify for Certified Pre-Owned status. Benefits include a comprehensive inspection, clear title, warranty, roadside assistance and more.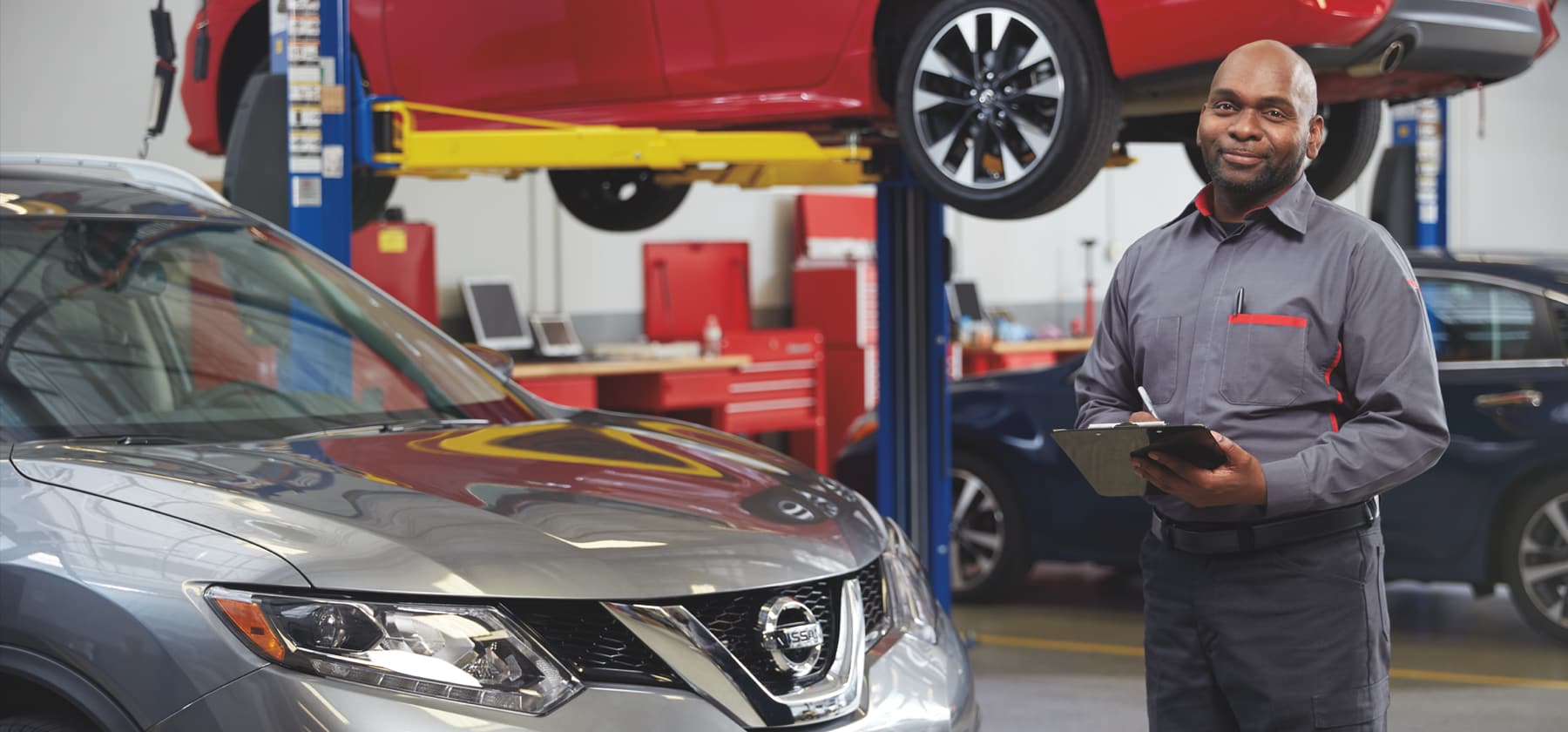 Swope Nissan


Services All Makes

Whether you have a vehicle that needs to be fixed or simply need to bring one in for routine maintenance, Swope Nissan's trained certified technicians are ready to help.
Our Recent

Reviews

Absolutely amazing service. They done everything and anything they could to help. Very nice and well trained workers and nice beyond belief. They try everything and anything to get you the car you want.

I had been looking at used cars at other dealerships But didn't have what I was looking for at the price I had to spend. I went to Swope Nissan and met a wonderful sales representative "Lindsey " she made my experience wonderful , I found a car there and bought i l highly recommended going to see Lindsey at Swope Nissan.

I just bought a vehicle from Zach. He was the best car salesman by far that I have had to work with. Thanks so much for making my car buying experience so easy. I would recommend Zach and Swope Nissan to everyone I know.

The Team at Nissan swope we're very helpful. They make you feel comfortable in making your decisions in purchasing a car and without pressure. Truly genuine good hearted people. Evan Boles is a fantastic 5 STAR salesman. Very knowledgeable about all the Nissan brand vehicles . He goes the extra mile to make you feel comfortable with your purchase.

Great experience and wonderful service. We really enjoyed the friendliness and professionalism that we received from Jason Bolin. His knowledge ability of the vehicle and helping us set up and learning how to operate the vehicle to it's fullest extent worse a blessing to us. We believe that you made a great choice in hiring this young man.

Salesperson extremely knowledgeable and friendly! Didn't pressure me and worked very hard to get me the best deal possible. I recommend Swope Nissan highly!

2nd SUV bought from Ricardo at this dealership. ALWAYS excellent service. Great place to purchase a vehicle! Service department is very good also!! Their dealership is clean and comfortable if you have to wait! All around great place!

Everyone was so friendly and helpful! Couldn't have asked for a better buying experience! If you are looking to buy a new vehicle, ask for Evan Boles. He was so patient and answered all of our questions honestly. Keith Hodges from the finance department was also great to work with!

Tremendous experience would recommend to anyone. I really enjoyed my time there and they were all very professional. I will definitely come back and will refer to my friends.

I have bought many cars in my life and this was by far the best service from a dealer I've ever experienced. I would recommend this family of dealerships to anyone !

Derek was great and let us make our decision and Justin is fantastic. The 2015 Altima is great and its the color we wanted also. I definitely will recommend Swipe Nissan.

Despite having a negative experience with Swope Dodge, we went to Swope Nissan and had a great experience buying a vehicle from them. So much so, we bought a second vehicle from them. In our experience, the service dept is the best in Elizabethtown. They are always very courteous and helpful and they get you in and out quickly.

This is the second car that I have purchased from Evan and it won't be the last. If you need a car come see Evan at Swope Nissan.

Great Service Department--the best I have seen. Courteous personnel, prompt attention, quality work and a comfortable waiting area are hallmarks of Swope Nissan. I always enjoy my visit.

I walked in thinking that I wouldn't walk out with a car.. I didn't think they would help me because I don't have credit.. But I walked out feeling accomplished and on top of the world.. Evan was super.. He was helpful from the beginning to end.. Being that it was my first car purchase he explained it step by step.. Evan was honest of my chances and didnt make any promises he couldn't keep.. I will recommend him to any one.. Great job Evan I love my brand new car!

Great service - comfortable facility - knowledgeable employees - customer respect - well organized - very efficient process that was completed quickly and thoroughly -

Great service. Highly recommend seeing Evan Boles. My wife and I have bought two vehicles from Evan. He went above and beyond to find the exact vehicle we were looking for, both times. Love our 2017 Altima, and the service department will get you in and out quick when service is needed.

Evan was an awesome salesmen during my car buying experience. I was able to tell him what I wanted and my budget. And he found exactly what I was looking for. The process was quick and painless. Highly recommend this guy.

Evan has helped me buy several vehicles for my family. Each experience has been a joy. He has never used high pressure but has always sought to help me find what I was looking for. I would highly recommend him for your car buying needs.

Evan Boles was Outstanding!!! He was patient and found us the right car at the best price!!! I highly recommend him. In Fact I Have!!!!

My best car buying experience. Evan worked hard to make sure I got the car I wanted. He was super patient with me. He was honest about what we could and couldn't do with our deal and we still left happy customers. I would recommend him to anyone that was looking for a honest dealer. We were very pleased. I love my car but If I ever trade in, I will go to Swope and Evan. He worked hard to make sure we left happy.

Buying a car has always been a stressful experience - finding the right car with the right features at the right price, and trying to negotiate prices. Working with Evan, though was a breeze. I told him exactly what I was looking for and the price range I could afford. He found exactly what we were looking for at a great price, no haggling and no pressure.

Evan Boles helped my husband and I find our first family car this year. Evan made our experience super easy and flawless. Thank you Evan!!!

Evan is our "go to guy" for all things Nissan! He's trustworthy, friendly, knowledgeable, AND he works to get you the deal that will keep you coming back. We've bought several cars from Evan and we will continue to bring our business to Evan Boles and Swope Nissan of Elizabethtown!

Tyler Kohlmann was so smooth I forgot Ii was at a dealership. From the time I got there to the time I left, I wanted to pitch a tent and spend the week. Wife loves her new car, Me i liked her old one better, because it belonged to my mother at one time. Would have like to have gotten a Big Mac, or a Whopper or Dinner at Texas road house...but other than that it was great. Wish he had taken us over to the old cars never seen them it would have helped time go by faster...I have my favorites as far as dealerships go with Swope in my top 3.. Big M being my bestest...I have friends there that treat me as such and not rush me out the door...When I look for a car I look to Value and sturdy of the product and yes I doo reviews of what i see and do while at the dealer....Tyler was at the the top of his act , if I had a grip it would be the guy who trys to sale you Insurance added on in the end..Dont like pushy people, I ve bought your car now dont try and ruin it with a add on.. and also the guy who comes in to try and fedigel the price...makes me feel like i"m in a Time share ...only without the insentiives... but sentitives are nice....Over all a 4.8...1 point knockoff for th guy trying to sale me something else and one point for the sales manager with the price wars back and forth..Salesman gets 5.2 stars ....5.2 minus the .2 equals 5 stars...nicely done Tyler...You did something I swore Id never do is buy a forgein Jappan car...But Point up You will NEVER put me in anyting but a CHEVY....GO CHEVY......
When you choose this dealership, you choose a lifelong partnership with your dealer. We are committed to helping you find the right vehicle for you as well as preserving the performance, safety, reliability, and long-term value of your vehicle purchase. You can count on this dealership for an opulent service experience from the moment you enter our showroom. Visit us today - our seasoned professionals are ready to answer any questions you may have.