1950's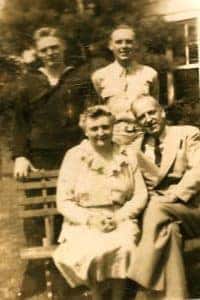 The Swope Family of Dealerships was born as a family business, the American Dream in action. Two brothers, Sam Swope and Bill Swope, began the Swope legacy with two dealerships: a Dodge/Plymouth dealership in Elizabethtown and another Dodge/Plymouth dealership in Wincester. Dealerships in the 1950s looked nothing like a dealership you might find on the Miracle Mile today. Instead of the spacious showroom and huge lot, the first Swope dealerships had little to no showroom space and gas pumps out front.
1960's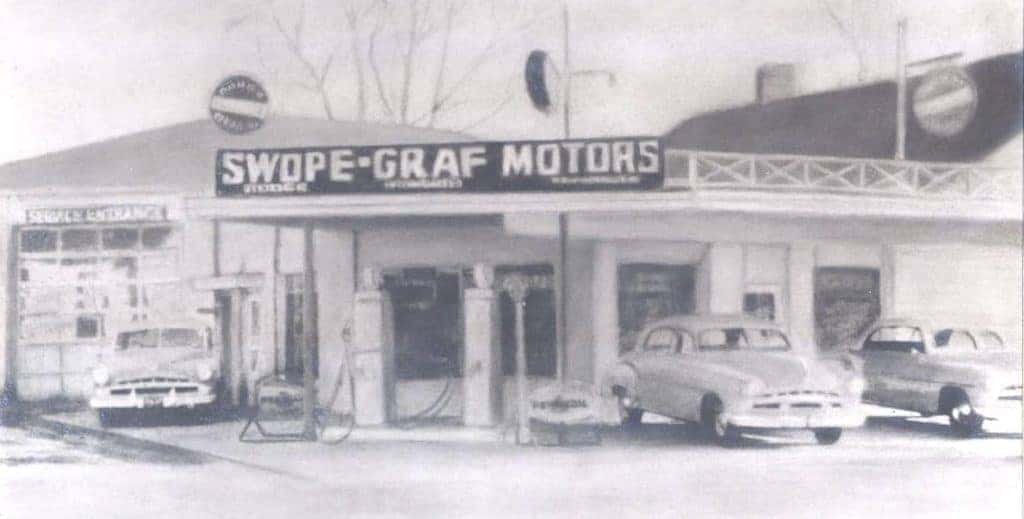 In the 1960s, both Bill and Sam Swope expanded their businesses to Louisville and began the Sam Swope Auto Group, which developed into the Sam Swope Auto Group with more than 15 franchises in the Louisville area. Sam Swope passed in 2014, but his legacy continues in Central Kentucky through the Sam Swope Family Foundation and his legacy of community service.
1960's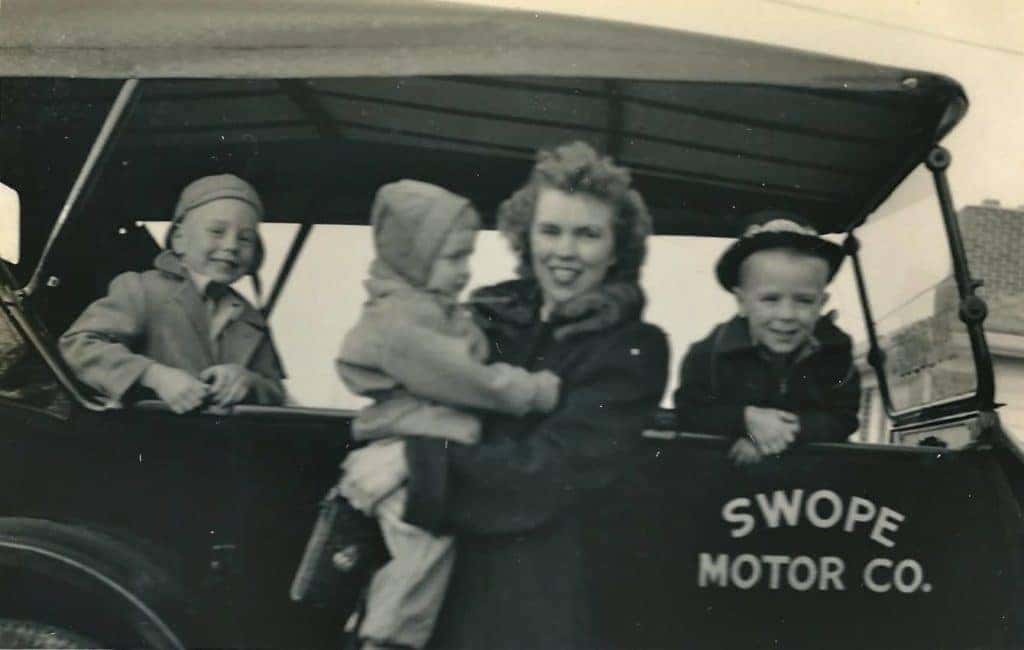 Bill and Betty Swope were married in 1945 right after their service in World War II ended. Shortly thereafter they planted their roots deep in Kentucky and especially in Elizabethtown where they moved in 1961. Together, they raised a loving family with three sons and a daughter (Bob, Dick, Katherine and Carl); an Italian daughter, Angela Riccobono Keith, that came to live with them as a high school exchange student in the late 1960s; and a foster son, Larry Hornback that joined the family at the age of 12. Betty invested her time focused on both her family and her community, well-known for her involvement in many causes that were close to her heart. That legacy of community involvement is still at the heart of the Swope Family of Dealerships.
1986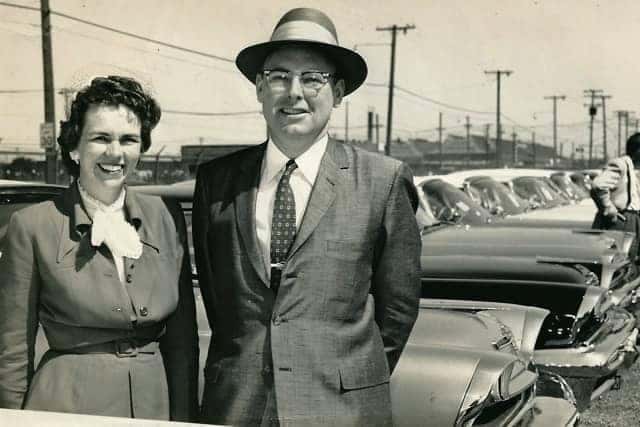 Carl Swope now oversees the Swope Family of Dealerships, but he began his career working at Toyota of Louisville. In 1986, Bill and Sam Swope offered Carl the opportunity to buy a single building dual dealership with 50 employees. That beginning has now developed into the Miracle Mile and the Swope Family of Dealerships, which employs more than 300 associates and continues the incredible history of community involvement.
2017

In 2017, Carl Swope was named the TIME Dealer of the Year, honored for his commitment to charitable work and the communities they serve. When asked about his efforts in his central Kentucky community, Mr. Swope said "I have realized how powerful a force our dealerships can be if I encourage and support all of our leadership and associates to get involved. Together, we are making Elizabethtown and the central Kentucky region a better place." Carl Swope's vision for a community made stronger by his leadership and by the Swope Family of Dealership carries on the Swope legacy in tangible, important ways.
Stop By Swope Nissan Today
1100 N Dixie Hwy,
Elizabethtown, KY 42701